If you have a breakdown on your lifting equipment and our technical engineer can not help over the phone, we will arrange for an engineer to visit your site and carry out the repair as soon as possible.
Our engineers are experienced and fully qualified to deal with most repairs and breakdowns.
Our engineers have good knowledge in most plant machinery and cover most makes and models which includes Genie, Niftylift, Skyjack, JLG, Haulotte, JCB. We are committed to having a diverse range of skills and capabilities, which are continuously developed to expand the knowledge and expertise of our engineers.
We try and rectify any minor fault whilst on site, saving a return visit and extra costs. If further work is to be carried out, where parts and a return visit is required, we will inform you within 24 hours by a written report and then forward you by email an estimate for repair.
Our call out rates are very competitive and affordable.
We will only put the machine 'Out of Action' if the machine is UNSAFE to use.
Safety is our priority!!!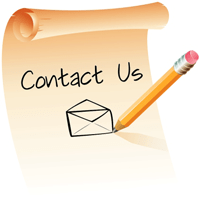 If you have a fault on your lifting equipment and would like our assistance, Please dont hesitate to contact us and will be more than happy to help.
We want all our customers to have that peace of mind they can just pick up the phone and call FR Lifting Services to help and assist in a timely manner.
Telephone: 01924 927 377